Sending flowers from Australia to the UK via a local florist has never been easier
Sending flowers from Australia to the UK has never been easier. With a comprehensive network of highly-skilled local florists across the United Kingdom, our member florists deliver to just about any destination you can name. Every time you send flowers to the UK, your order will be made and delivered by hand to your specifications. Some say it's the next best thing to being in the UK yourself.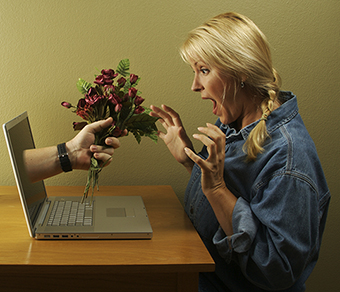 Find a florist with ease

When sending flowers to the UK from Australia, finding a florist is simple with Direct2florist. Using the search box on the website simply type in the destination town, village or city and we'll provide a list of florists that deliver to that location. If there is more than one florist you can choose which one you like best having read customer reviews, viewed their products and browsed through their prices.

Once our fast and secure ordering process is complete and you've entered your personal message, Direct2florist instantly routes your order to your chosen florist, meaning super quick delivery times – we'll even keep you in contact with the chosen florist throughout the process.

The best choice of fresh flowers

Direct2florist's skilled local florists offer a wide selection of flowers, covering everything from elegant English roses to hand-tied bouquets with country charm.Perhaps your mum is in the UK? Maybe a family member has just got engaged? Perhaps a loved one is overseas for work and you want to mark your anniversary or just show your love? Direct2florist makes it easy to send Mother's day flowers to the UK, Christmas gifts or, indeed, flowers for all occasions.

Our expert florists can also deliver sympathy flowers in the UK – have a look through the products offered by our florists to see the selection of sympathy arrangements on offer. Whatever the occasion and whether you need to send flowers to England, Scotland, Wales or Northern Ireland – we have it covered.